from imagination to reality, our design studio helps bring your vision to life
From traditional letterpress to intricate laser cut design, we will know how to guide you through the range of options to find a finish just for you. We are graphic designers and illustrators that specialize in an array of print and production methods.
Letterpress is the oldest form of printing. In this method, a surface with raised letters is inked and pressed to the surface of the paper. The letters are indented on the front and depending on the thickness of the paper, slightly raised on the back of the invitation. Letterpress prints the best on soft, bulky paper, typically made of cotton fiber. With this method, the ink is semi-opaque with a matte finish. For a stylish and sophisticated touch, ink less or "blind" letterpress printing offers a subtle textural design element. 

Foil stamping is a specialty printing process that uses heat, pressure, metal dies and foil film. Foils come in a wide selection of colors and finishes, from the most commonly used metallic gold and silver to foils with pearlescent and holographic effects. Foil printing has an opaque finish that allows for printing directly onto darker or colored papers. Metallic foils have a shiny, lustrous finish with a big visual impact. Foil is very popular option and is often combined with other print styles to add a dynamic contrast to a design.
Offset printing is the highest quality flat printing process available, and there are many paper stock and material options for offset printing. The letters and designs are flat. Offset printing ink has a matte, semi-opaque finish and comes in metallic colors. Offset printing prints wonderfully on textured papers. Unlike digital printing, a custom plate is required and the ink is premixed beforehand.
Unlike offset or letterpress where printing plates are involved, digitally printed invitations are printed directly from a digital file on a computer. Digital printing is typically done on thinner paper that's flexible enough to be sent through a printer. Digital printing produces a full color, flat image without any texture. We offer digital metallic gold, silver, and white ink printing which allows art to be printed directly onto darker papers. Digital printing is ideal for small runs and day of stationery items such as escort cards. 

Laser engraving is a fairly modern process that allows for amazing range of materials to be personalized with intricate designs. The laser creates high heat during the engraving process, which essentially causes the material to vaporize. This creates a cavity in the surface that is noticeable to the eye and touch. Acrylic or plexi glass, paper, wood, leather, art board, stone and even certain metals can be etched to create stunning luxury invitations and day of stationery pieces. 
Several printing techniques can be combined to create a truly bespoke announcement. The most popular combinations include foil with letterpress, offset with foil, and digital with letterpress. Laser cut treatments can also be used to further enhance a design but creating a unique shape to the invitation card. 
THE POSSIBILITIES ARE ENDLESS
HAND TORN EDGES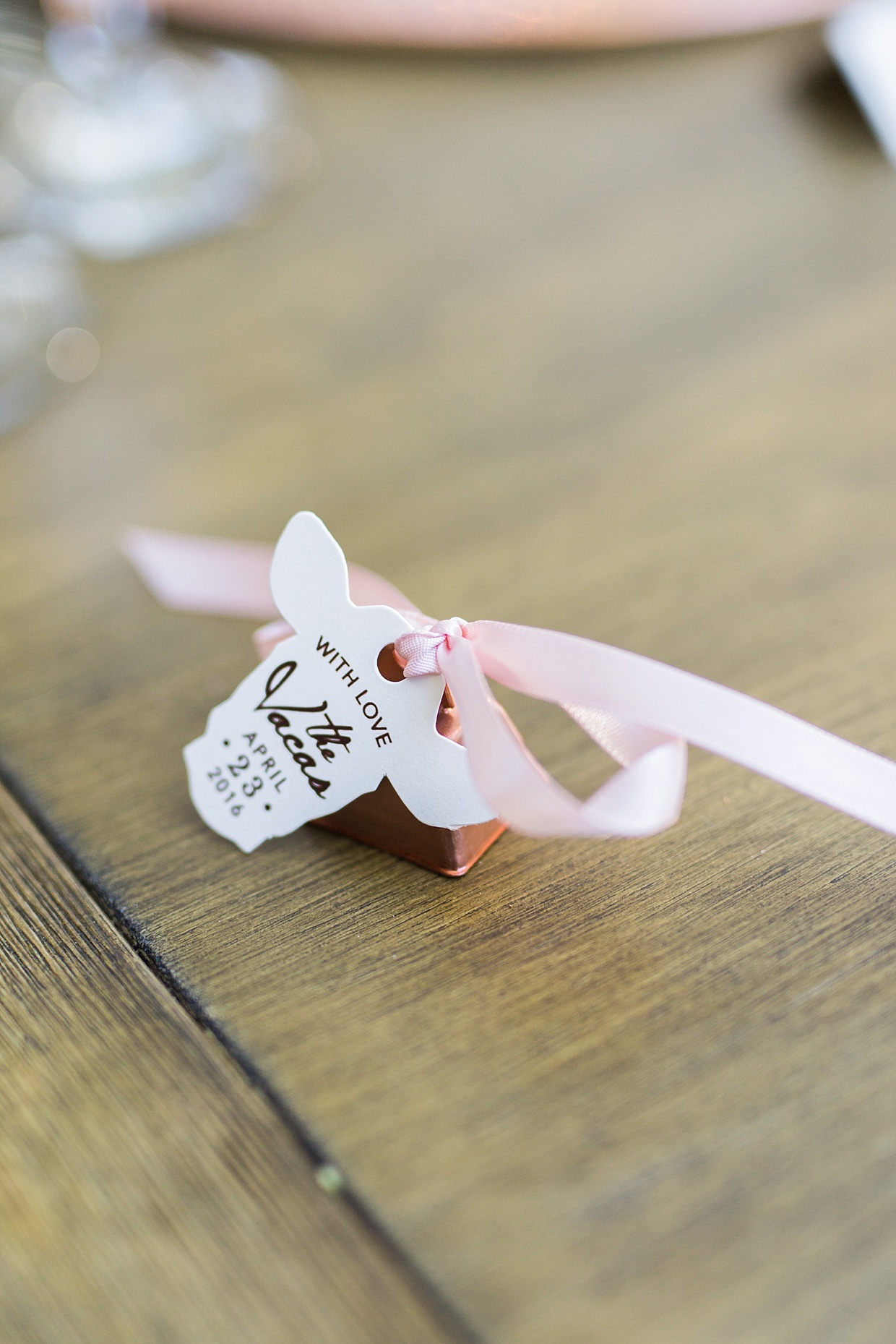 CUSTOM SHAPES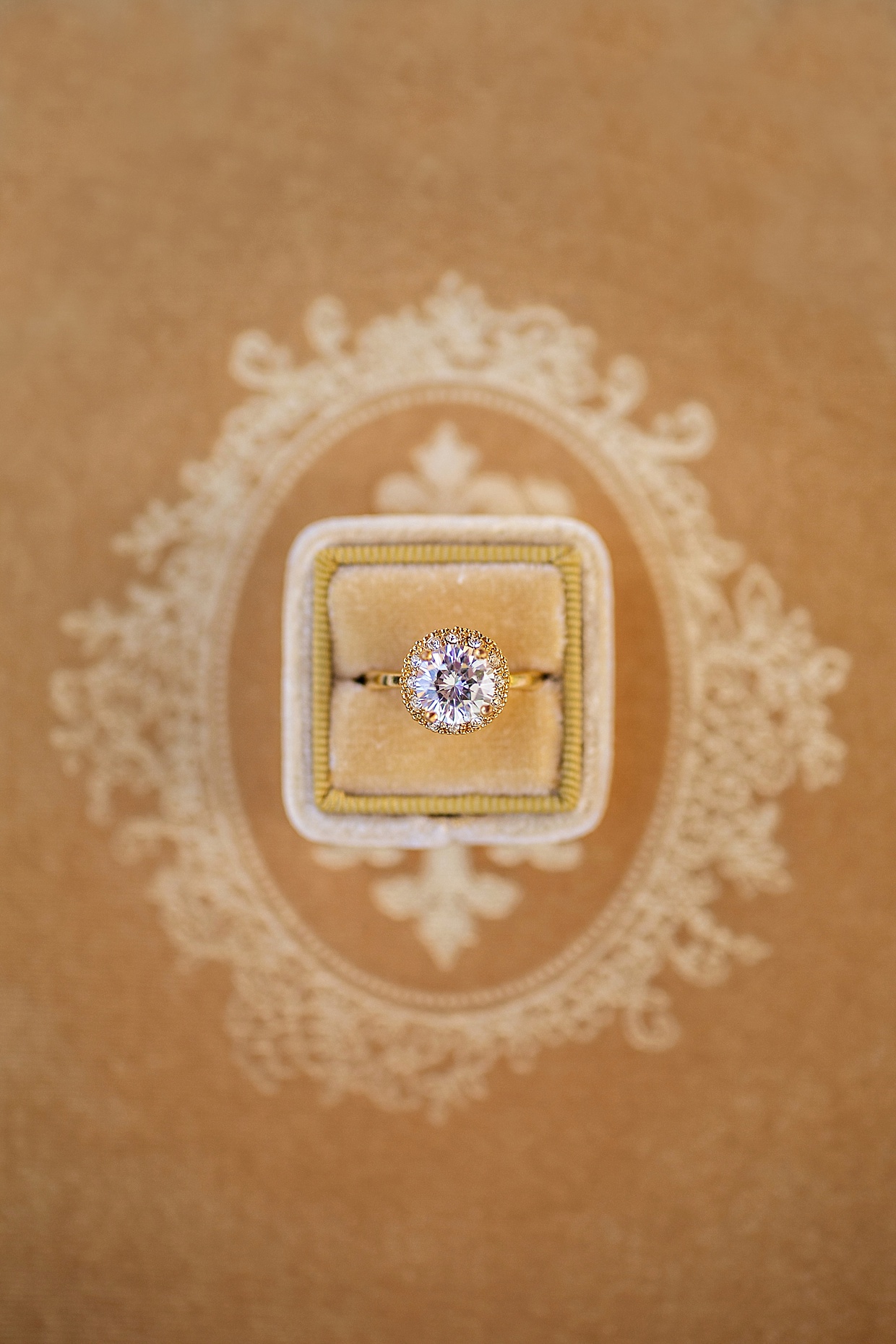 DEBOSSING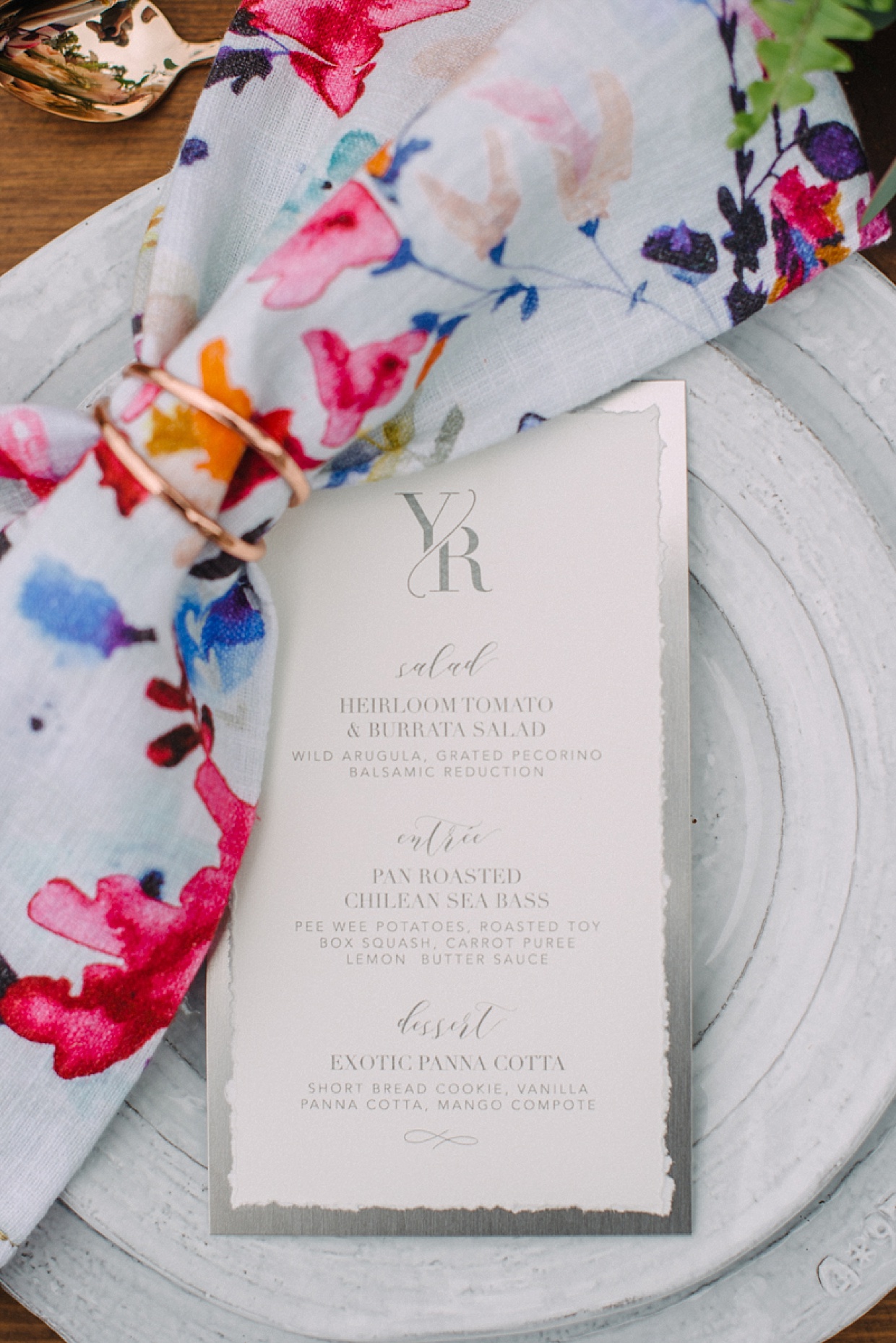 MIXED MEDIA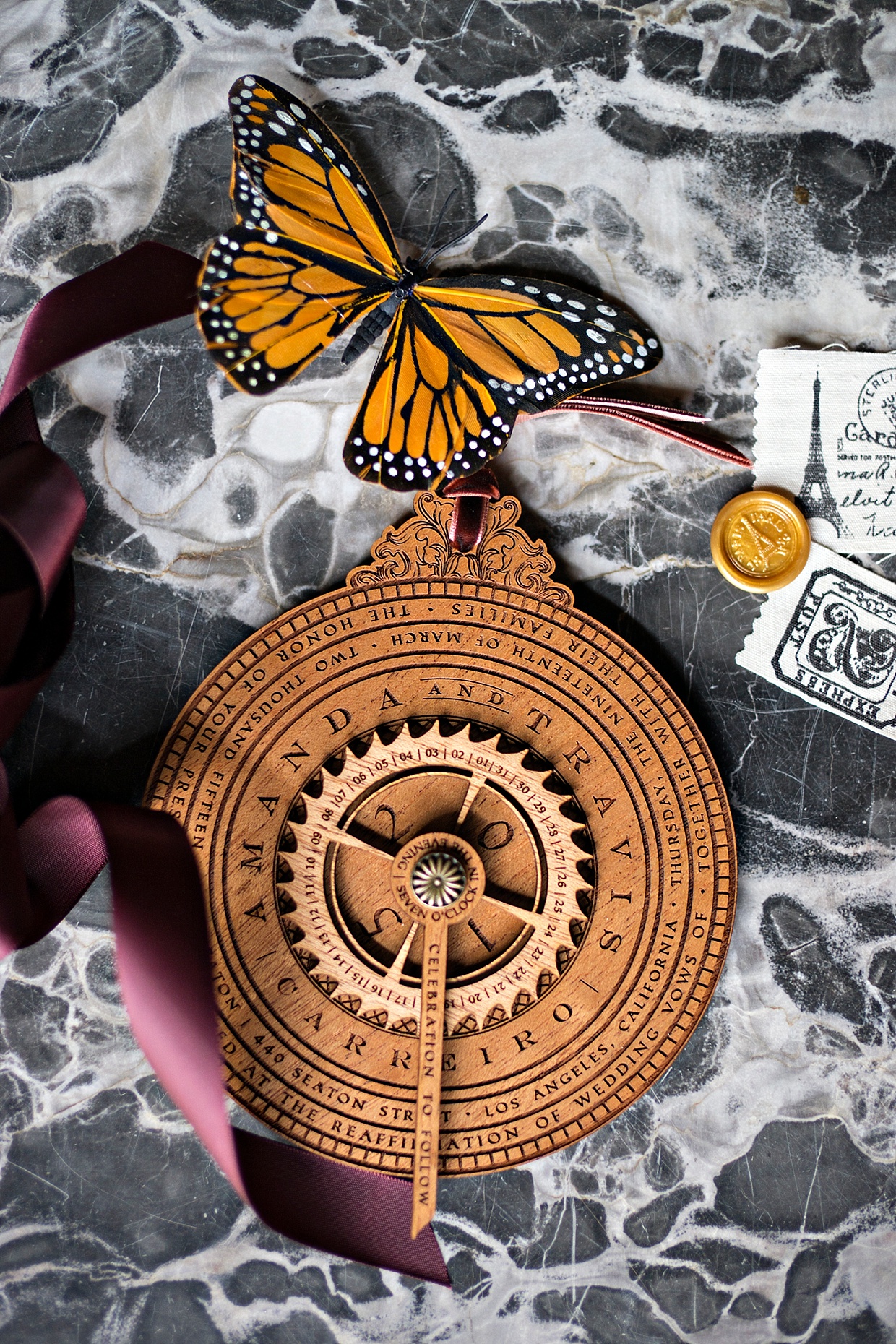 LASER CUTTING